If you haven't done it already, now's the time to sow things like courgettes, pumpkins, cucumbers and other squashes.
I always wait till now (mid-May) as I don't have a heated greenhouse and although it's plenty warm enough during the day, night time temperatures can still be quite low.
I start them off in pots with two seeds per pot with the intention of thinning to the strongest if both germinate and sow each seed on its edge, which is supposed to help prevent rotting by helping water to drain from around the seeds.
I've been making my own peat-free compost for a while, but since there are some more choices in the garden centre this year I'm trying a range of ready-mixed ones and this time am using a new one from Levington which has some added John Innes which I quite like. We'll see how it goes.
The pumpkins I'm sowing are a heritage type called 'Potimarron' and I saved the seeds from fruit harvested last year. They are not too big, weighing in at about 1.5kg and have a lovely chestnutty flavour. I'm also sowing my favourite courgette, 'Romanesco', which I think has a great flavour and some 'All Green Bush' which is a good old reliable variety. I'm trying not to sow too many as although it is very tempting, there is a limit as to how many courgettes you can eat – even as courgetti spaghetti made with my favourite lockdown gadget from 2021 – a spiraliser!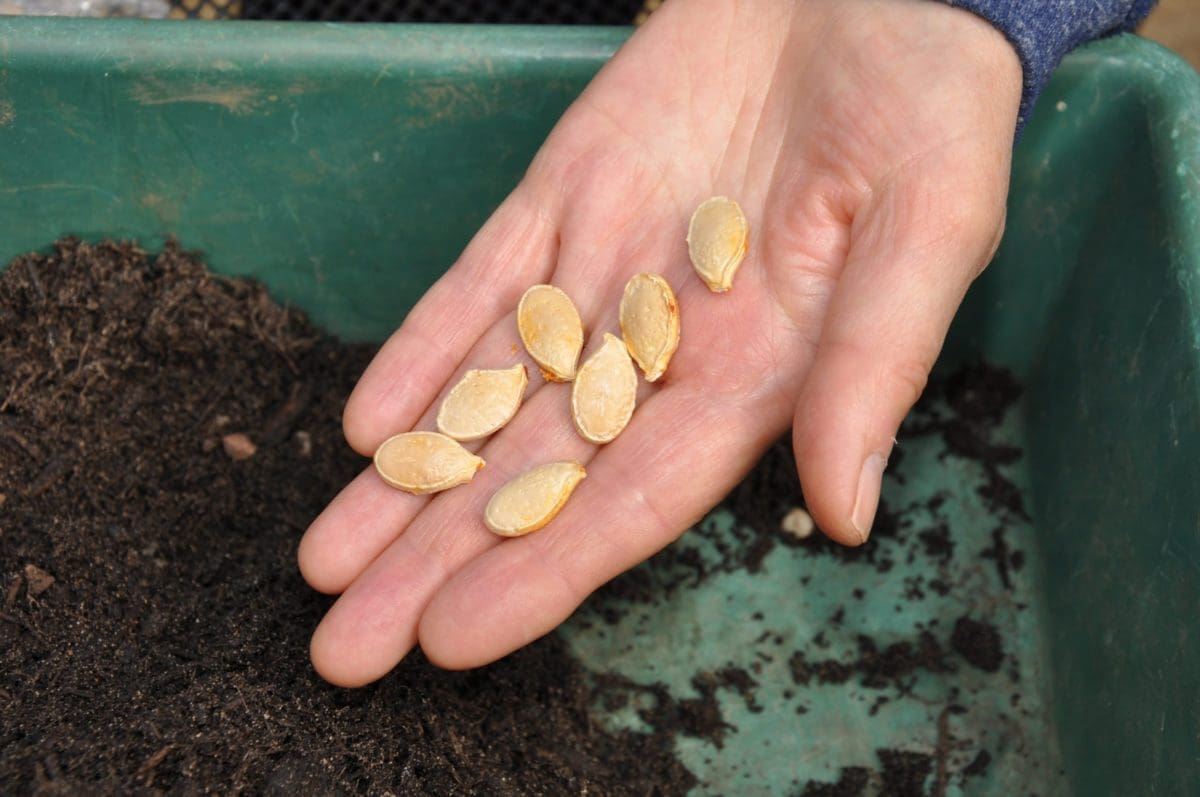 I've been choosing more open pollinated varieties this year over F1 types so that I can save the seeds. It's cheaper (unless you get them free with KG of course!), satisfying, should result in plants that gradually become better suited to my conditions. Most of my tomatoes this year are non-F1 too with the intention of saving seeds from those later in the year.
My squashes are all in a heated propagator now at a constant 18-20C and no doubt I'll be checking them every day to see if there are signs of germination. It doesn't matter how many years you've been sowing seeds it is always a magical thing when they start to emerge and grow.
What are you sowing now? Comment below or you can email me at [email protected]